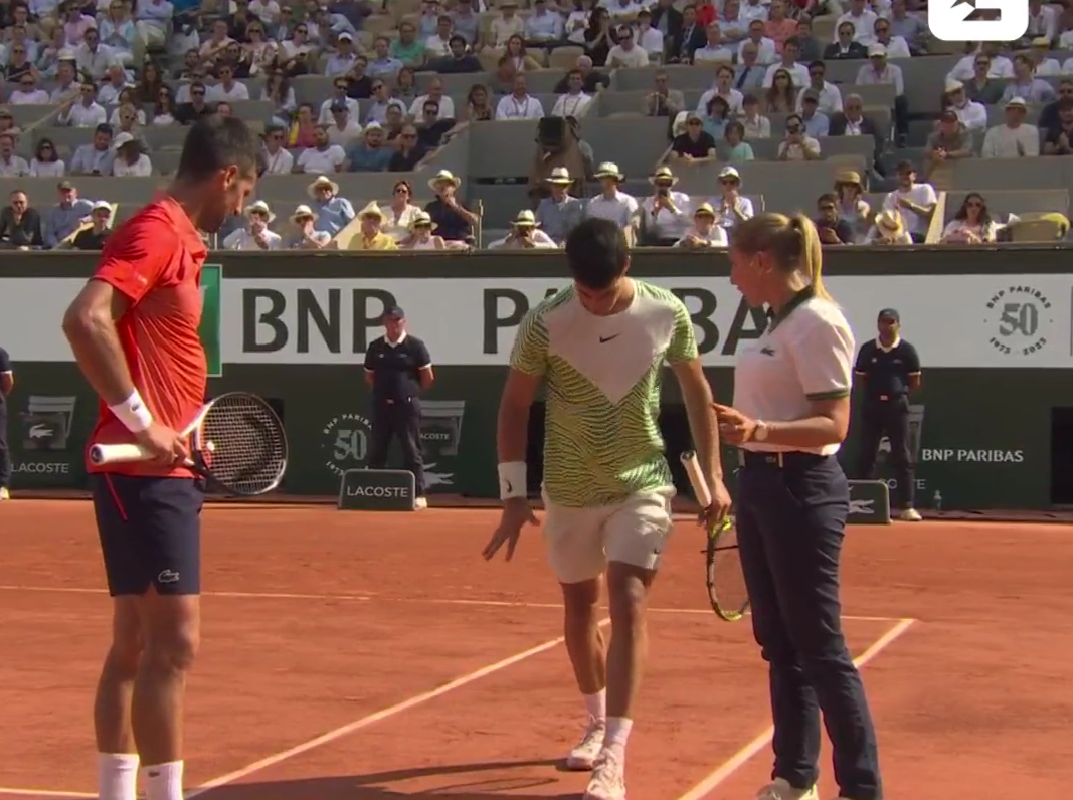 Carlos Alcaraz produced an incredible second set to level his clash with Novak Djokovic at 1-1 at Roland Garros.
But it seems like the match is taking its toll on the Spaniard who in the third set started cramping up.
Alcaraz could hardly move his leg and Djokovic came to check on him giving him suggesting how to stretch his leg out alongside the umpire.
But Alcaraz also had a knock on effect of doing this with new rules stating that players can't take medical timeouts for cramp.
This meant that he had to forfeit a game in order to get treatment at 1-1 in the third set with Djokovic going on to make it 3-1 from there. The crowd was not happy and Alcaraz seemingly is feeling the tension of the tie.
Watch the video below.
=https://twitter.com/eurosport/status/1667193666320957441?s=20″ data-service="twitter">